| December 04, 2014
Emprint Sales Executive Curtis Vann acknowledged for making his mark on local advertising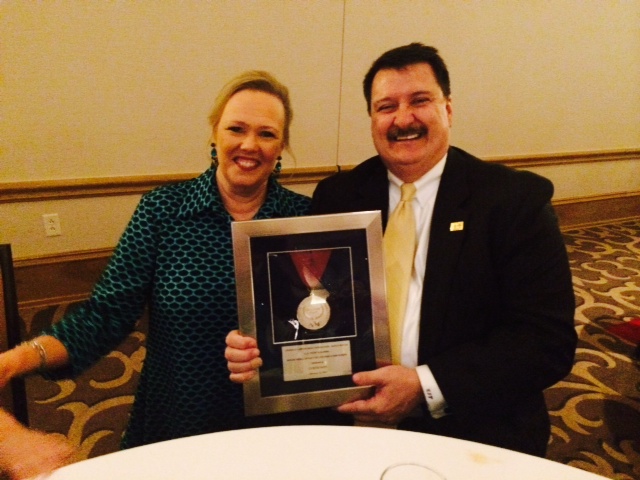 Joining the ranks of Cyril Vetter, Douglas L. Manship, and Gerry Lane, Curtis Vann received the E.A. "Pete" Goldsby Silver Medal Award 2014. The commendation, "presented each year to the person who has made the greatest overall contribution to the advertising profession," is bestowed by the American Advertising Federation – Baton Rouge. Vann's participation in the AAF, or "Ad Fed," as members call it, dates back to the 1990s.
"Kingfish" Curtis, his nickname in the organization, has been actively involved in six different branches and served in numerous offices throughout the southeastern United States. Like Goldsby, Vann has made a myriad of contributions to Baton Rouge and to the advertising industry as a whole.
Within Emprint, Vann has merged his creative genius and enthusiasm to become an incredibly unique sales representative. He continues to attract and manage many major accounts for the company through his diligence, enthusiasm and attention to detail. His academic work includes mentoring and supporting advertising and graphic design students at Louisiana State University.
Vann has also generously donated his time and resources to various charitable endeavors, including Make-A-Wish of Mississippi and Junior Achievement Baton Rouge. Even with his busy schedule, he still makes room for friends, family, and the occasional office prank. In his free time, Vann enjoys Saints and Ole Miss football as well as a good cigar.
Read More News