| November 22, 2017
Rebecca Vance, Emprint-Moran Printing's President/COO, Wins Stevie® Award for Women in Business
Becky Vance wins Bronze Stevie® Award for Female Executive of the Year
BATON ROUGE, La. – November 21, 2017 - Rebecca "Becky" Vance, President and COO of Emprint - Moran Printing Company, won the prestigious Bronze Stevie® Award for Female Executive of the Year at the 14th annual Stevie Awards for Women in Business.
Since her start at Emprint in 1986, she steadily advanced through the company—becoming Emprint's first woman President and COO—while transforming a modest regional printer into one of the largest and most technologically-advanced commercial printing and document-solutions companies in the South, overseeing a staff of more than 200 employees, and servicing clients in all 50 states.
In addition to her leadership at Emprint, Vance served on the Board of Junior Achievement of Greater Baton Rouge for ten years, two of which she served as Chairperson, where she received The Award of Exemplary Leadership for her service from Junior Achievement Worldwide. She also initiated fundraising efforts for her employees and their families affected by the Baton Rouge flood in 2016.
The Stevie Awards for Women in Business are the world's top honors for female entrepreneurs, executives, employees and the organizations they run. All individuals and organizations worldwide are eligible to submit nominations – public and private, for-profit and non-profit, large and small. The 2017 awards received entries from 25 nations and territories.
The awards were presented to winners on November 18th during a dinner event attended by more than 500 people at the Marriott Marquis Hotel in New York City. The event was broadcast on Livestream.
"The judges were so impressed with the accomplishments of all of the Stevie Award-winning women and organizations. The 2017 Stevie Awards for Women in Business received a record number of nominations and had a record number of ceremony attendees," said Michael Gallagher, founder and president of the Stevie Awards. "We congratulate all of this year's Grand, Gold, Silver and Bronze Stevie Award winners for their achievements."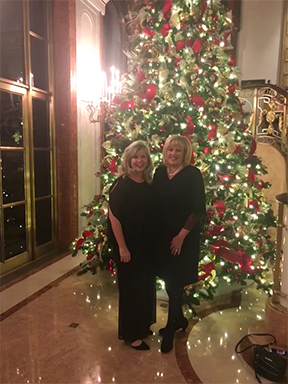 Read More News